Meet Wade - Shamanic Practitioner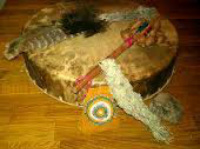 Wade is a dedicated shamanic practitioner with many years of shamanic healing experience. He is moved to support individuals on their path of healing and transformation. In shamanism no issue is too big or small, what is important is the desire or intention to overcome that which ails us.

Wade is a graduate of The Foundation for Shamanic Studies' (FSS) Three-Year Program of Advanced Initiations in Shamanism and Shamanic Healing as well as the Two-Week Shamanic Healing Intensive. He also teaches and coordinates FSS workshops in Southern Alberta.

Wade has an Honours degree in Psychology (B.Sc.) and a Masters degree in Environmental Science (M.E.Des.). He has spent many years working in the environmental field both as a manager and as an independent consultant. He is also a passionate organic farmer on his family farm in Northern Alberta.


---